Award-Winning Roofing Company in Camp Hill, PA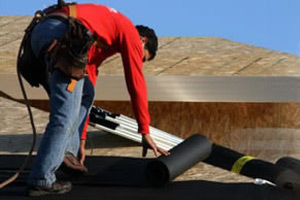 Abel & Son team of roofers offers excellent roof installation services for residents in Camp Hill, PA. If you live in this area, you can receive the best roofing services possible at an affordable price! We are a roofing contractor that you can trust and depend on if you want to have a good looking roof that will keep the rain and wind outside of your home.
Get a Free Quote & $100 Coupon Today!
Architectural Shingles
If you are looking for a way to update your roof due to leaks or other damages, Abel & Son can install architectural shingles on your home so that it will look and perform its best. This type of roofing material is stronger and more durable than regular shingles. Architectural shingles can last for 30 years or longer. If you are looking for a roofing material that will hold up to wind, snow, or almost anything else, this material is a smart investment. We are one of the top roofing companies Camp Hill has to offer, so you can count on us!
Finding the Right Roofing Contractors
If you need roofing work done, you want to find a company that can make sure that all of your roofing services are done right the first time. We are proud to provide the roofing services that you would expect from a professional roofing company. This company can make sure that your venting is properly installed to run to your attic. If your home is properly vented, you will not have to worry about rain and snow staying on your roof because venting keeps moisture off of it. A good roofing company like Abel & Son will always provide great venting services that you can count on.
Contact the Experienced Camp Hill Roofing Company
Along with roofing, this company also offers other exterior services. They can install new windows or siding to your home as well. If you are looking for a roofing company in the Camp Hill area, Abel & Son is a dependable family owned company that will offer amazing results. Contact us today to schedule a FREE estimate!