Award Winning Roofers

Tamko Pro Contractor

Family Owned & Operated
Award-Winning Local Roofers in Lancaster, Lebanon, & Harrisburg, PA
Abel & Son is an award-winning Lancaster, Lebanon, and Harrisburg Area roofer that has provided elite service for more than 25 years. Our experienced team of Lancaster, PA roofers can provide you with a great roof at a competitive price that will withstand harsh weather conditions for many years. The essential combination of elite-quality, competitive prices, and stand-out service is what separates us from other local roofers. We invite you to discover the Abel difference for yourself – get a free quote and $100 coupon!
We are proud to be considered one of Central PA's preferred roofing companies. Our residential roofing contractors are knowledgeable and skilled to utilize modern technologies used in today's roofing environment.
If you're in search of a roofing contractor qualified to install your new roof, we encourage you to see what others have said about our roofing services! While we are primarily known as the local Lebanon County or Harrisburg area/Westshore roofer, we do so much more including:
Whether you've seen our ads, noticed our name on the Senators' dugout or on the Giant Center's ice, or seen us transform one of your neighbors' homes – we'd love to work with you! Learn more about everything that Abel & Son does – and remember, before you sign, call our local roofing company!
Residential Roofing Contractors Specializing in Installation Services
Looking for new roof installation for your home? We're the local roofing contractors specializing in new roofing for homeowners throughout South-Central PA. If your current roof is damaged or leaking, our residential roofing contractors can help. We are distinguished by our years of experience, quality workmanship, and excellent customer service. These traits have earned us recognition as one of the best local roofers in Harrisburg's surrounding communities and South-Central PA. In fact, we're independently recognized as a Tamko Pro Certified roofer!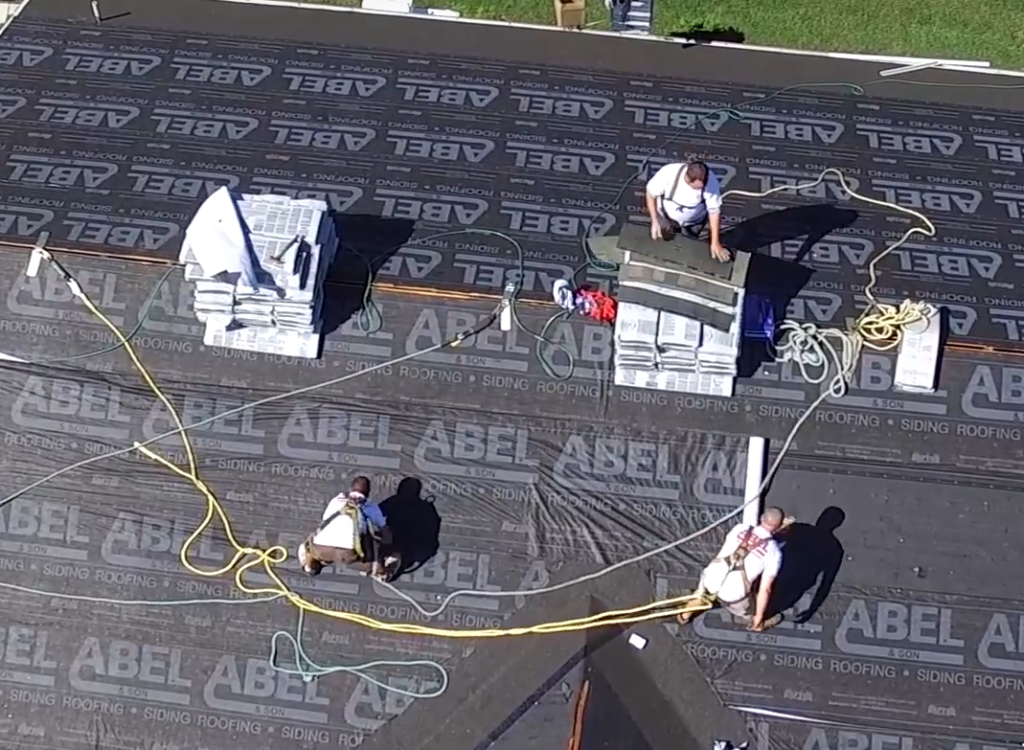 New roof installations are a large project – also one of the most important investments you can make in your home. Not only does a new roof help define your curb appeal, but it keeps your home protected for decades to come. However, since it is such a significant investment, you need to make sure you choose the best team of roofing contractors to get the job done right. That's why we recommend you find a roofer with great reviews, local awards (Angie's list, Lebanon Daily News, Harrisburg Magazine), and national certifications – all of which Abel & Son has!
Expert Siding Contractors
In addition to our impressive track record with new roof installation, Abel & Son is also an expert siding contractor. Much like a new roof, a vinyl siding replacement can truly transform the look of your home while raising your property value. Abel & Son can transform your home's exterior using our premium-grade .046 thickness Mastic Quest siding or Certainteed Monogram siding, which come in a multitude of color choices for siding, fascia, and soffit. Our skills with siding match our roofing skills, as we're officially certified by the Vinyl Siding Institute. If you're in need of vinyl siding installation in Harrisburg, Lancaster, or Lebanon, give us a call!
Skilled Window Installers
While Abel & Son is primary known as a roofing company, we also perform vinyl window installation throughout our service area as well. New windows can go along way towards improving the look and energy-efficiency of your home. If your home still has the original windows that were installed when the house was built, then you won't believe just how much difference an upgrade can make. Just like with our new roof installation, we believe in using the best materials for our windows, which is why we proudly partner with Simonton. If you're ready to get a quote, give us a call.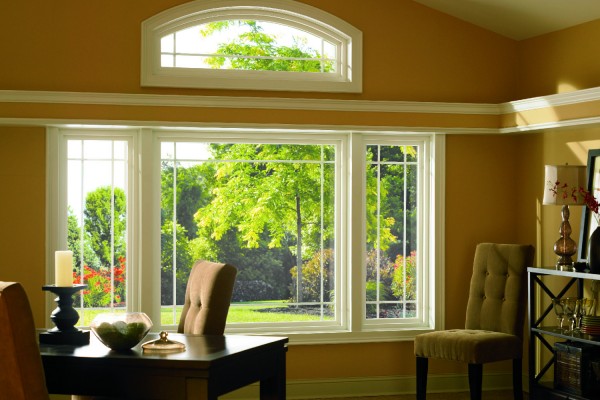 Local Roofing Company Offering Free Quotes
One more thing that makes Abel & Son standout as a local roofing company is that we always offer free estimates. A new roof installation is a big decision – and it isn't a choice you should make without knowing everything. If you already have one or more roof installation quotes, you should still reach out for a second opinion from your award-winning local roofer in Lancaster, PA. In fact, this recommendation is the origin of our slogan, because before you sign anywhere, you should call Abel. Start the conversation with the Lancaster, Lebanon, and Harrisburg area roofing company today!
Check out our local awards and community involvement throughout Central PA.