Professional Hershey Roofers
As a local Hershey roofer, there's nothing we enjoy more than helping homeowners achieve the proper protection they deserve while expressing their own personal style.
Abel & Son's team of expert roofers provides roofing & siding solutions to residents of the Hershey area and beyond. We are proud to be one of the top roofers in Hershey. Our wealth of experience in roof installation is coupled with our emphasis on family values, allowing us to be the roofing company that Hershey residents trust the most with one of their most valuable assets.
We are roofing contractors in Hershey, PA who can deliver a job that is backed by decades of protection.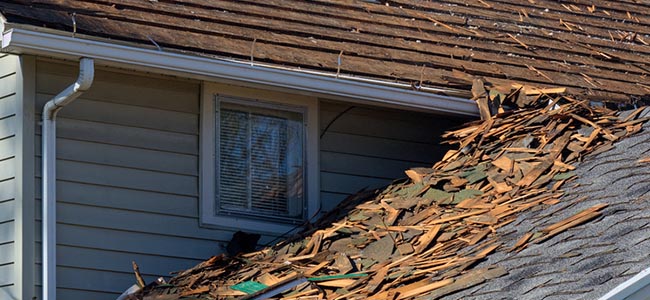 The Roofing Contractors in Hershey, PA You Can Trust
The ultimate difference between Abel & Son and other roofing contractors in Hershey, PA doesn't lie within materials or lead times, it lies within our values. Between being a a family-owned business and possessing over 25 years of experience, we know that customer service truly is top priority.
Our roofing contractors in Hershey, PA treat each and every customer with the utmost respect, professionalism, and personal care. Better yet, we are known for our honesty. If we come out to inspect your residential roof for a free quote, but find that you may not need it replaced quite yet, we will let you know. At the end of the day, we are always looking for ways to keep people happy and saving money.
Don't just take our word for it. See what our satisfied customers have to say about their experience with Abel & Son.
The Best Roofing Materials for Your Home
In most cases, living in a part of the country that experiences all four seasons is delightful. However, when it comes to your home's roof, these changing climates can be quite damaging. Depending on the type of roofing material you have, protection from hail, snow, rain, wind, and UV rays can be missing.
We handle residential roofing projects of all sizes by utilizing the latest technology for roofing installations. From materials like slate, asphalt shingles, and cedar shake, our residential roofers in Hershey can do it all!
Contact Abel & Son: The Hershey Roofing Experts
Abel & Son is a well-known and respected roofer in Hershey, PA. As your local Hershey roofing company, we specialize in complete roof replacements which allow our customers to restore value to their home and give their loved ones the protection from the elements that they deserve. While we are known for our roofing services, we also specialize in siding installation and window replacement services.
Since 1992, our Hershey roofers have given our customers all over the area the absolute best product for their hard-earned money. Customers have a number of options available to them when it comes to professionally installing a roof that will protect them for decades to come, and we are honored to be among the best.
We continue to develop our business based on the trust and support of customers from the past and those whom we will have in the future, so call Abel & Son, the professional roofers in Hershey.