Roofing Contractors for Hummelstown, PA Residents
Chances are you take pride in your major investment, also known as, your home. Don't allow roof damages cause more issues to your house than just your roof. Abel and Son is a roofing contractor serving Hummelstown, PA and surrounding areas provide quality craftsmanship and service. We know you work on the curb appeal of your home. From the siding to the landscaping in an effort to add beauty and value to your property. To protect your investment, make sure your home doesn't need a full roof replacement before it's too late financially. This is because aging building materials in poor condition can cause immediate scrutiny the moment the home comes into view. Because of that, it is important to consider all the exterior components of the home as crucial elements to the aesthetic quality of the house.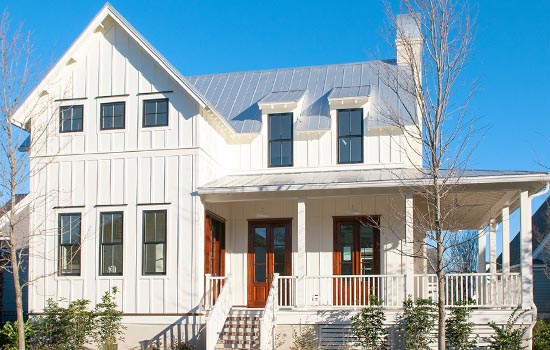 Quality Roofs: Improved Home Value
While other roofing companies in Hummelstown, PA install three-tab strip shingles, Abel & Son uses roofing materials that are of much higher quality. Our shingles are heavier, which means they are better able to withstand Pennsylvania's varied weather conditions. The sturdier material of our shingles makes them resistant to algae and the unsightly streaks they can leave on your roof. Every new roof that we install includes a ventilation system that protects your roof as well as your attic. Customers also tell us that our shingles give a more aesthetically pleasing appearance.
New Roofing for Your Home
Many homeowners tend to think of the roof as an afterthought when considering options to improve the aesthetic quality of the home's exterior. However, for years roofers have been offering a variety of decorative protective solutions for homes using the best technology and materials with extensive warranties. When properly installed, a new roof can add significant beauty and value to the home.
Additionally, properly installed roofing will provide the highest level of defense of the home against inclement Pennsylvania weather. Because of that, the installed building materials must be strong and durable while offering easy maintenance and long-term performance.
See the 5 major signs that you need a new roof!
Contact A Local Roofing Contactor in Hummelstown
Contractors like Abel & Son Roofing & Siding provide superior roofing for residents in Hummelstown, PA and can transform any aging house or structure that has lost its exterior luster. In addition, we can inspect the existing roof to look for any evidence of rainwater or melting snow that has leaked into the attic of the home. We can stop the expensive structural damage to the boards and rafters by installing a beautiful new roof to fit nearly any budget. That is why we are the company to contact today for your roof replacement needs!