Trusted Roofing Company in Hummelstown, PA
Since 1992, Abel & Son has proudly served as the go-to roofing company for our clients located in Hummelstown, PA. As a family-owned and operated business, we bring a legacy of craftsmanship to all the roof replacements we complete in Dauphin County. With a stellar 5-star Google rating and excellent word-of-mouth reputation, you can rely on our roofing contractors to address all your most pressing roofing needs. If you are in need of a new roof installation in Hummelstown, reach out to our team today!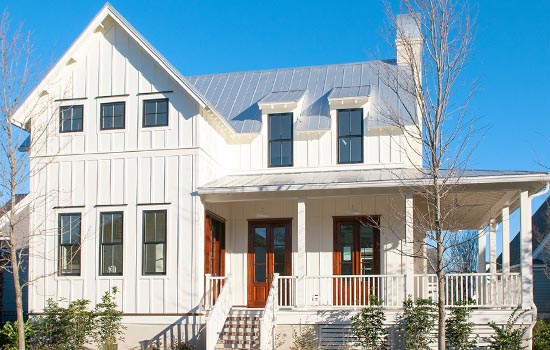 Expert Roof Replacement in Hummelstown, PA, for a Secure and Beautiful Home
When you choose Abel & Son for your roof replacement in Hummelstown, PA, you are choosing a team that has garnered industry recognition through numerous prestigious awards in the local area. Not to mention, our team always takes the time to sit with you and discuss your project before we even get started. We'll guide you through the various quality roofing materials we offer and recommend the best solution for your home. With our extensive experience and friendly team, you can expect a fast and efficient roof replacement that will give your family peace of mind. Fill out an online form to learn more today and claim your free quote!
Reliable Roofing Materials to Safeguard Your Home
At Abel & Son, we are happy to use TAMKO Heritage roofing shingles, an ideal choice for homes in Hummelstown, PA. These shingles are renowned for their durability, backed by a 30-year warranty, and long-lasting performance. Additionally, they come with a 10-year warranty against annoying algae growth. All of our roofing materials are engineered to withstand high winds, resist persistent algae, and prevent unsightly black streaking. View our current selection of TAMKO shingles online today to get started!
Call Our Experienced Roofing Contractors in Hummelstown, PA, Today!
Let the Abel & Son roofing contractors transform your home's roof for the better. No project is too big or small for our roof replacement team to handle. We are dedicated to providing peace of mind for all your home improvement needs, including roofing, siding, and window replacements. Reach out to our Hummelstown roofing company today to get started on your project and experience the Abel & Son difference!