Award-Winning Roofers for Lebanon, PA
While there are many residential roofers in Lebanon, PA, Abel & Son is one of the few that takes into consideration the unique design of each home. No two homes are alike, just like no two roofs are!
We're the local, family-owned Lebanon, PA roofing company that truly understands the important role your roof plays in your home's style and livability. Most homeowners know the exterior of the home provides your property with curb appeal that can enhance the style of your home but often neglect to address the enormous value a quality roof can add, as well.
The importance of an attractive and well-maintained roof should never be underestimated! However, over time, shingles may become damaged or worn and the entire roof will need to be replaced. Finding the right roofers in Lebanon, PA to handle your roof replacement can be challenging, but not when you hire Abel & Son to do the job!
Why You'll Love Our Lebanon Roofing Company
The effective life of a roof will be based in part on the quality of installation services, exposure to the elements, and maintenance efforts made by the homeowner over the years. When you need a new roof, consider looking for Lebanon, PA roofers that utilize the highest quality shingles available, like Abel & Son. We are a dedicated, family-owned, and operated roofing company serving all the local area and beyond.
Our Roofing Contractors Have You Covered
Lowball offers could potentially mean cheap products with short warranties. Imagine putting a new roof on your house that's only good for 10 years instead of 30. That means you can expect to start paying for repairs in three to five years. That's not economical.
As Lebanon, PA roofers, we serve the entire county. We have installed new roofs in Cornwall, Palmyra, Myerstown, Annville, Cleona, and more. Local homeowners know Abel & Son as the top roofing contractors in Lebanon, PA.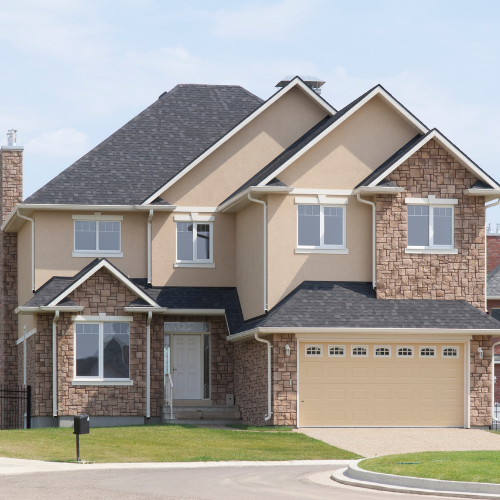 Residential Roofing Material Options
When it comes to getting a new roof for your home – no matter where you live – the most vital thing to consider is not the price, but the quality of the roofing materials that will be used. Before you agree to let just any roofer come to your home, don't be afraid to ask what brand of materials they will be using for the job!
At Abel & Son, we believe in applying only the highest-quality roofing supplies. That is why we use TAMKO® and Heritage® shingles. Not only are these long-lasting but they come in a huge selection of colors! Check out the available TAMKO® shingle colors our Lebanon, PA roofing company has to offer.
Roofing in Lebanon County: Get Started with Your Free Quote!
With so many different residential roofing contractors in Lebanon, PA available to choose from, sorting through the options to find the best can be challenging. The fact is your home's exterior features are vital to its value and protection. It is crucial to work with a residential roofing company that understands that!
When looking for the best company to work with for roofing or siding in Lebanon County, consider a company that strives to provide you with the best results possible while accommodating your budget, like Abel & Son.