Roofing Manheim PA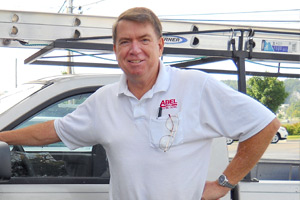 Your home is obviously very important. That's why you don't want to settle for any old roof. Instead, you want one that is in top shape, free of leaks and cracks. Thankfully, when you need to replace your whole roof, turn to our Manheim roofers. Here at Abel & Son, we work hard to grant you a roof that you can count on. We are dedicated to providing you the very best roofing services possible and it shows in everything we do.
Get a Free Quote & $100 Coupon Today!
Manheim Roof Installation
When you hire us at Abel & Son, you will see that we offer one-of-a-kind installation services. Here, each of the roofs we provide to customers have the ability to keep both the rain and wind from seeping into your home. This is clearly crucial. One type of roofing that we install is architectural shingles. In particular, architectural shingles is a strong substance, making it a lot sturdier than your typical shingles. In fact, this type of roofing is known to last at least 30 years.Besides architectural shingles, we also install rubber roofing. This kind of roofing is yet another fantastic choice because it is extremely low maintenance. Like architectural shingles, rubber roofing is known to last decades. It will also look new and fresh even well into its prime.
Unlike other Roofing Companies Manheim PA, customers turn to us because they known that all of our renovators have the experience and expertise you need to get the job done properly. We have been in this business for years so we know exactly what types of services produce the best results and what leaves customers unsatisfied. When you hire us, you can rest assured that you are in trusted hands. Remember, here at Abel & Son, we work tirelessly around the clock to make sure that your project gets handled exactly how you want it to.
Roofing Professionals – Abel & Son
Our roofers in Manheim PA truly care about you and your home. That's why you should never waste your time with any other Lancaster roofing company. You are our main priority and we make sure you know it. When you want the very best roofing services, look no further than us here at Abel & Son. We are roofing contractors Manheim PA that not only replace whole roofs but also provide one-of-a-kind customer service along the way. Do not waste you time with any other roofers that will only let you down. Instead, give us a call.