Mechanicsburg, PA Roofers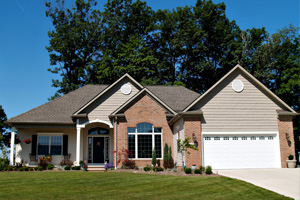 Keeping your roof well maintained is important to achieving the best possible appearance and condition for your home. When a roof replacement becomes necessary for your home, you need to locate an experienced and knowledgeable Mechanicsburg roofing contractor capable of handling your project with complete expertise, like Abel & Son! Of course, a roof replacement can be a complicated process that involves carefully considering your options. If you want to make the right decisions, you need to have helpful advice provided to you by Mechanicsburg, PA roofers who know their business inside and out.
Get a Free Quote & $100 Coupon Today!
The Roofing Contractors in Mechanicsburg, PA that Can Do it All
Abel & Son is an available option among roofing companies in Mechanicsburg, PA that you can consider if you'd like to feel total confidence in hiring a team that is guaranteed to get the job done right. How do you know that Abel & Son is the best option for your roofing project? We were chosen by Lancaster County magazine as one of the best specialty contractors in the area. The professional roofers that make up the Abel & Son team are able to offer the perfect roof for your residence at an unbeatable price.
Over time, a roof will wear out as it is subjected to harsh weather and other destructive factors. Having a roof replaced is naturally a very involved project, but you will no longer need to attend to roof issues. Once you consider all of the options for roof replacement in Mechanicsburg, PA, you will want to work with a company that will be able to construct a durable, long-lasting roof for you, like Abel & Son.
See what some of our satisfied customers had to say about their experience with Abel & Son!
Abel & Son has been doing business in the Mechanicsburg area since 1992. Not sure which roof is best for your home? Abel & Son has quite a few options to choose from, including asphalt shingles, rubber roofing, Air Vent Inc – ShingleVent II roofing, and more. If you're ready to get started on a roofing project, contact Abel & Son as soon as possible and we will get to work for you. For maintenance, replacement, installation, and more, call Abel & Son, the trusted team of roofing contractors in the Mechanicsburg, PA area.