Top-Rated Siding Contractors Serving Harrisburg PA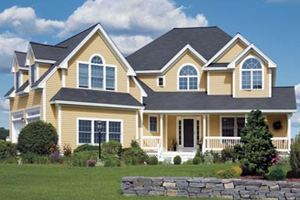 At Abel & Son, we offer some of the finest Harrisburg siding contractors in the area. If you're looking for experienced and trustworthy siding contractors in Harrisburg, we'll never let you down. Our company has been providing top-notch siding service for more than two decades now. Needless to say, we know siding like the backs of our seasoned and knowledgeable hands. Our company is proudly family-run and has been since the early 1990s.
We offer our siding services to the following towns around Dauphin County:
Harrisburg
Hershey
Middletown
Hummelstown
Halifax
Linglestown
Steelton
Colonial Park
Mechanicsburg
Millersburg
& more!
Why Trust Our Siding Company In Harrisburg, PA With Your Siding Needs
As a top-rated siding company in Harrisburg, PA, we offer high-quality siding products and installation services, and we pride ourselves on our commitment to customer satisfaction. We'll work with you to find the perfect siding solution for your home, and we'll always ensure that the job is done right the first time. Here are just a few of the reasons why you can trust Abel & Son with your siding needs:
We have years of experience in the siding industry
We use high-quality products & materials
We offer affordable services
We provide our customers with free estimates
If you're looking for a reliable siding company in Harrisburg, PA, Abel & Son is a perfect choice. Just look at what our customers have to say! Contact us today to learn more about our products and services or to schedule a free estimate. We look forward to serving you!
Vinyl Siding Experts Helping Harrisburg, PA Residents
If you could benefit from getting attractive vinyl siding for your residence in Harrisburg, PA, we're the company to call. When you recruit our pros for siding assistance, you can turn your property into the stuff of your dreams. Our first-rate siding materials are extremely impressive and provide your home with a modern, updated look.
Mastic Quest Siding: Our Mastic Quest siding is excellent for people who love the appearance of genuine wood. It's also excellent for people who are interested in durability and designs that can withstand tornadoes. Our Mastic Quest siding comes in 35 basic colors. These range from enticing russet reds to dark blues and beyond. Some of the features that are part of Mastic Quest siding are sustainable formulas, zero need for paint, and long lengths.
If you're looking for quality materials and quality workmanship, Abel & Son Roofing & Siding will provide both for you — and then some! Contact us for any vinyl siding needs in Harrisburg, PA!