Vote Abel & Son as "Simply the Best"
We'd like to invite you to vote for Abel & Son as the Best Roofing Company in Harrisburg Magazine's 2020 Readers' Poll! The voting is open until June 15th – and it would mean so much to us if you showed your support!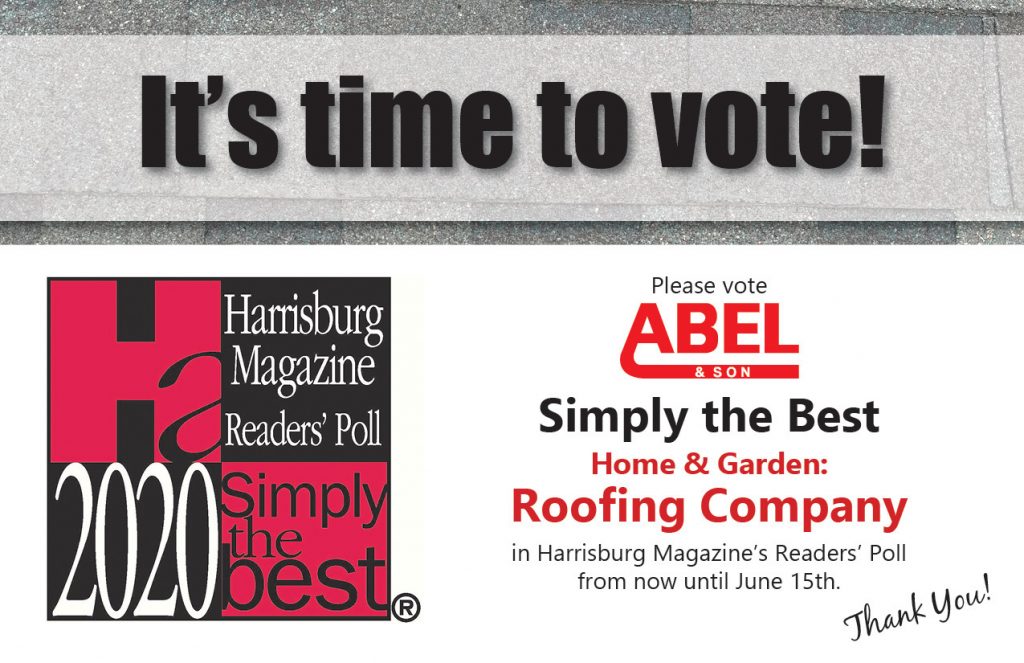 At Abel & Son, we always make it our mission to go above and beyond to satisfy our customers, while providing them top-level roofing services. We've been fortunate enough to win the 2018 and 2019 Reader's Choice Awards from Harrisburg Magazine – and we are hoping to make this year a three-peat! So, if we've done right by you this year, or in years past, please cast your vote for a family-owned company!
Get a Free Quote for Your New Roof
If you haven't had a chance to work with Abel & Son yet but want to see what all of the fuss is about, we'd love to help. We are primarily known as a full-service roofing company, but we also offer expert window and siding replacement for homeowners throughout Central PA.
So, if your home took some damage from winter weather or spring storms, we're here to help. "Simply" reach out to us today for a conversation about improving your home!
Get a Quote