Need a New Roof? 5 Ways To Tell…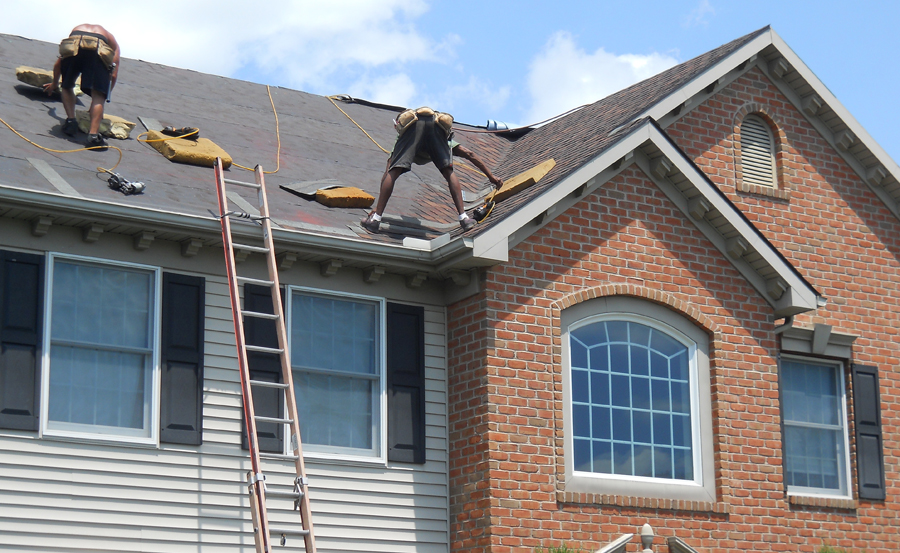 If you're like most homeowners, you probably don't pay much attention to your roof – but inattention can lead to major problems down the line if you don't replace your roof when it wears out. Homeowners should inspect their roofs twice a year to look for signs that the roof should be replaced. But what do you look for?
Abel & Son Roofing & Siding
Gives you 5 signs it's time to replace your roof:
The first, and easiest, step in determining your roof's condition is a simple visual check. Look for any obvious signs of wear, including worn, broken, missing, or cracked shingles. The mere presence of damage doesn't necessarily indicate that a new roof is necessary, but it's a good indicator that a more careful inspection is warranted.
Check your attic. Don't wait until signs of water damage or leaking make their way down into the living spaces of your home. Any professional roofer will tell you that signs of damage are usually visible in the attic first. Look for signs of leaking, dark spots or discoloration. Also keep an eye out for sagging, or anywhere where outside light is coming through, where it normally wouldn't.
Check your gutters for shingle granules. Lots of granules are a good indication of a roof that needs replacement. Roofs in PA are particularly susceptible to this type of wear, due to our snowy winters and relatively warm summers.
Look for signs of mold, mildew or wood rot. Areas at the low points of the roof, around gutters and eaves, are where you'll usually find this type of damage, which can be a sign of problems higher up the roof.
Age, as a roof approaches 20 years of age you should consider a roof replacement. Most builders use 20 year strip-3 tab shingles, but Abel & Son uses a 30 year architectural/dimensional shingle for a longer lasting, more wind resistant, and nicer appealing appearance.
Contact Abel & Son Roofing & Siding if your roof is showing any of the signs mentioned above and we'll come out to your home for a professional evaluation. We understand the climate challenges in our area, and can directly assess the condition of your roof, which is why we're the best choice for roofing in Harrisburg, Lebanon and Lancaster PA. If it needs replacing, our skilled and talented roofers will install your new roof in no time at all!
Get a Quote