Top 8 Vinyl Replacement Window Styles
Choices, Choices, Choices!
Most people decide to replace their windows because the windows are old and inefficient. However, sometimes they miss really great opportunities to dramatically change the look of their homes because they are not aware of the numerous varieties of window styles that are available to them. Abel & Son has been performing vinyl window replacement services in and around Harrisburg, Lancaster, and Lebanon Pennsylvania for over 20 years, using high quality, low maintenance windows from Harvey Building Products to exceed the expectations of our South Central Pennsylvania clients. Here are 8 Harvey window styles that can add curb appeal to your home while helping to improve energy efficiency.
Double Hung Windows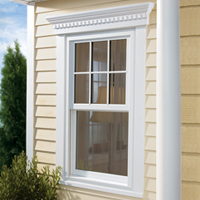 Double hung windows are designed with two sashes that allow users to open both the top and the bottom sections of the windows. This key feature gives homeowners an additional option when they want to open their windows and ventilate their homes. The double hung window design is traditional enough to enhance the decor of many homes, and Harvey double hung window styles come in a variety of profiles and colors so that homeowners can achieve the new looks that they desire. Home window replacement companies, like us, also install impact resistant, acoustic and energy efficient double hung window models for their customers.
Casement Windows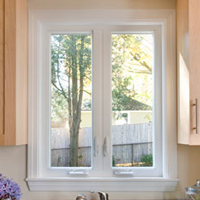 A casement window is hinged on one side and swings out from either the left or right side at a 90-degree angle. This non-traditional window style allows homeowners to easily clean their windows from the inside. Casement windows also provide users with good ventilation control as the full windows can open up to 90 degrees. Harvey casement windows are Energy Star rated and feature easy to operate, single latch locking mechanisms.
Picture Windows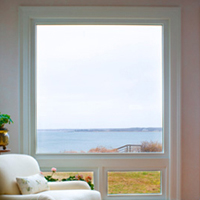 When homeowners want to let in a great deal of natural light into their space or show off a particularly scenic outdoor view, they often consider installing picture windows. Picture windows are stationary windows constructed as large, single panes that are ideal for spaces that need insulation rather than ventilation. Harvey picture windows are available with optional Energy Star glazing for added energy efficiency.
Rolling Windows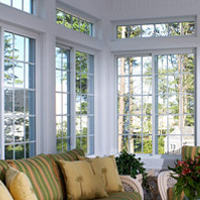 Windows that are on a track and roller system and that easily open horizontally are called rolling windows. These windows from Harvey also come in energy efficient models and options to upgrade to the company's BetterGrain finish which combines the warm, rich look of wood with the low maintenance of vinyl.
Awning Windows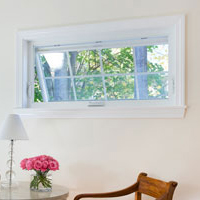 Awnings are rectangular windows that tilt out from the bottom. These windows complement many contemporary home designs and are used when homeowners want light and ventilation higher up in their walls than what they can achieve with traditional casement, double or single hung windows. Awning windows are designed to be some of the best vinyl windows for excellent ventilation and protection against precipitation even on rainy days.
Hopper Windows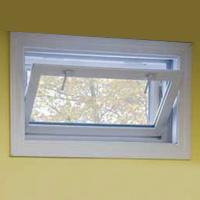 Windows that tilt in from the top are known as hopper windows. These Harvey windows are custom fit for homeowners who have basements.
Garden Windows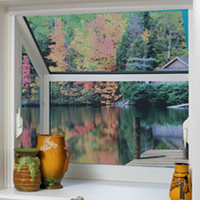 Garden windows are boxed shaped windows that extend out about a foot beyond the profile of a traditional window to create a space for plants and collectibles. This type of window comes with an optional thermal insulated glass that allows the space to simulate a slight greenhouse effect for kitchen herb gardens.
Bay and Bow Windows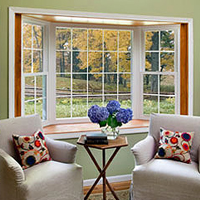 A classic way to add character to a home's exterior is to install bay or bow window. Bay windows consist of one large picture window that is flanked by two smaller single or double hung windows that are set at 30 or 45-degree angles. Bow windows feature a series of casement windows that are aligned at 10-degree angles for a more rounded, contemporary look.
Learn more about our vinyl window replacement services now.
Get a Quote