Top 5 Reasons Homeowners Choose Asphalt Shingles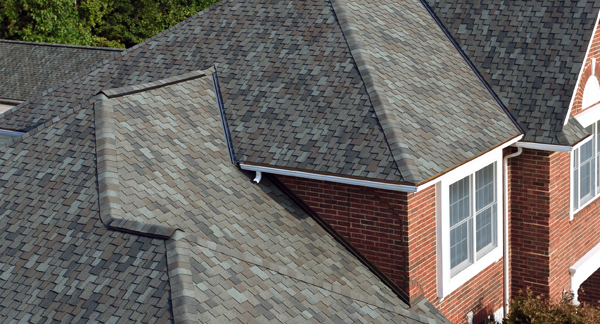 Benefits of Asphalt Shingles
Choosing a type of roofing for your home can be daunting since there are a lot of materials to pick from; asphalt, cedar, metal, wood shakes, rubber, copper, slate, and tile. However, most roofs are constructed using asphalt shingles. Abel & Son Roofing & Siding has been serving asphalt needs for roofing in Harrisburg PA, roofing in Lancaster PA, and roofing in Lebanon PA for over 20 years. Our established company offers exciting choices in asphalt shingles, the most popular being TAMKO® shingles. Here are the top five reasons why asphalt roofing installation, namely TAMKO®, is the most popular choice.
1. Lightweight
Because asphalt shingles add very little weight to a roof, most homes are already equipped to have them installed. Heavy shingles, such as slate, can add a significant amount of weight and require additional structural support. Adding structural support will increase not only the cost of the project but also the time to install.
2. Inexpensive
Asphalt shingles are among the most affordable roofing options. Though the cost is just a fraction of the price of other types of roofing, asphalt shingles will still promise high durability and a long lifespan. They are cheaper to install, repair, and maintain. Abel & Son Roofing & Siding provides our services at the best possible price.
3. Ease of Installation
Unlike other types of roofing, asphalt shingle installation can be done quickly and easily. Some asphalt roofing jobs can be done in a single day. Because of the ease of installation, your home will not be a construction site for long! We're known for their ability to complete their services in a manner which is timely and efficient. We'll have you back to your normal daily life in no time at all and the peace of mind that your family is safe and secure under your new roof.
4. Color Choices
There is a surprising amount of variety when it comes to asphalt shingles. Between colors, textures, and patterns, all of your needs can be met. Abel & Son offers a premium laminated type of shingle manufactured by TAMKO®. These shingles include a shadow tone granule blend to add extra richness and depth. Whether a home's exterior is brick, siding, stucco, or stone, the assortment of TAMKO shingle colors will surely have the perfect match. Around 15 color choices are available.
5. Durability
Asphalt shingles are known for their durability. They are durable enough that they do not require extensive regular maintenance like other roofing materials will often need. Most types are resistant to extreme temperatures, winds, fire, and ice. TAMKO Heritage shingles are fire and wind resistant and made with a double-layer fiberglass mat for strength. The extra-thick weather-resistant construction will provide years of protection. The shingles are backed by a 30-year limited warranty as well as a 10-year algae relief-algae cleaning limited warranty because of their stamina and strength. Abel & Son is a TAMKO® Pro Certified Contractor so you know you're in good hands with our company.
Abel & Son Roofing & Siding is the best company to hire for your roofing needs. With an established reputation that will impress all homeowners, the search for a beautiful roof, at an affordable cost, that will withstand whatever comes, is complete.
Get a Quote